George Mürer
États-Unis/Kurdistan/Turquie 2020 – 86'

première suisse



langues/languages: arabe, kurde, turc
sous-titre/subtitles: English


︎Foire aux questions en ligne (F.A.Q)

︎Streaming à la demande 


disponible à l'international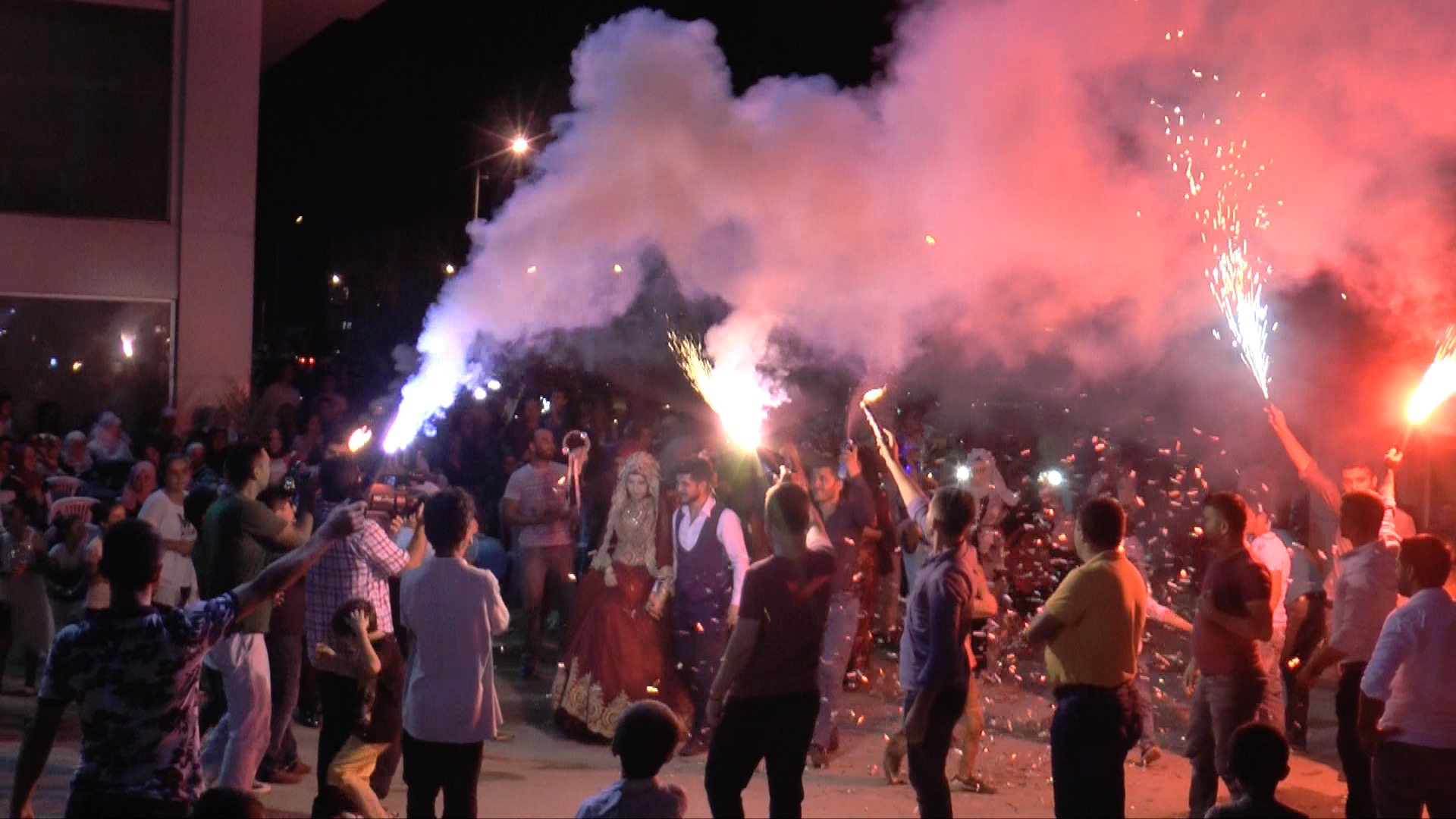 Ce film est à mi-chemin entre une expérience de concert rock en direct et une excursion ethnographique dans le contexte social et culturel des mariages kurdes, très politisés dans le sud-est de la Turquie. « Her Bijî Granî » dépeint les principaux musiciens du genre granî influencés par l'instrument à cordes elektrobağlama, qui définit ces mariages festifs aux sonorités folkloriques et électroniques. En explorant les perspectives et la créativité de ces artistes, ce film met en avant les réseaux géographiques des communautés, offrant ainsi un regard percutant sur les mariages en tant que scène de jeunesse et expressions provocantes de l'identité kurde.
Part rockumentary-style live concert experience, part ethnographic foray into the social and cultural background behind today's politically charged Kurdish weddings in Southeastern Turkey, «Her Bijî Granî» profiles the key musicians who have cultivated the elektrobağlama-driven genre of granî, which infuses these weddings with a high decibel synthesis of folk music and electric sound. This film explores the perspectives and creative agency of these performers alongside the geographic networks of communities they serve while offering a vivid window onto weddings as youth scenes and defiant expressions of Kurdish identity.
︎ Article détaillé sur la plateforme web du Norient


«Love is a persistent undercurrent in the Kurdish wedding music in Southeast Anatolia (today's Turkey) whose key figures are portrayed in this film. Love takes shape as a yearning for coherence – and change.»
Martin Stokes, ethnomusicologue
Stills: Her Bijî Granî (Georg Mürer, États-Unis/Kurdistan/Turquie 2020)

---