Anna Gawlita
Pologne 2018 – 19'
première suisse
NFF SHORTS
langue/language: Polski
sous-titre/subtitles: English

titre d'origine: Krzyżoki


Les habitants d'un village près de la ville d'Opole fêtent le dimanche de Pâques. Tous se rassemblent près de l'église accompagnés de chevaux, élément important des festivités au cours desquelles ils prient, font le tour du village à cheval et boivent en chantant avec ferveur.
Un montage énigmatique et des clichés en noir et blanc reflètent l'atmosphère solennelle de la fête, moment durant lequel le sacré se conjugue au profane par le biais d'une étrange chasse. Tous ces événements se déroulent sous le patronage d'une statuette de la Résurrection du Christ. Les célébrations dépeintes dans Cavaliers représentent une tradition typique du sud de la Pologne.
The residents of a village near Opole are celebrating Easter Sunday. People, as well as horses, have gathered near the church. It is a traditional component of Easter celebrations, which include prayers, a horse ride around the houses nearby, and fervent singing under the influence of alcohol. Enigmatic editing and black and white photographs reflect the dignified atmosphere of the holiday in which the sacred is combined with the profane in a bizarre chase. All this happens under the patronage of the figurine of Resurrected Christ. The holiday of Krzyżoki and its celebrations make a typical Southern Polish tradition.
︎ Article détaillé sur la plateforme web du Norient


«Masculinity is being challenged by contemporary culture, and rightly so, but I also understand how men could feel a bit lost and in need of establishing some rituals to restore a sense of manhood and personhood.»
Agata Pyzik, writer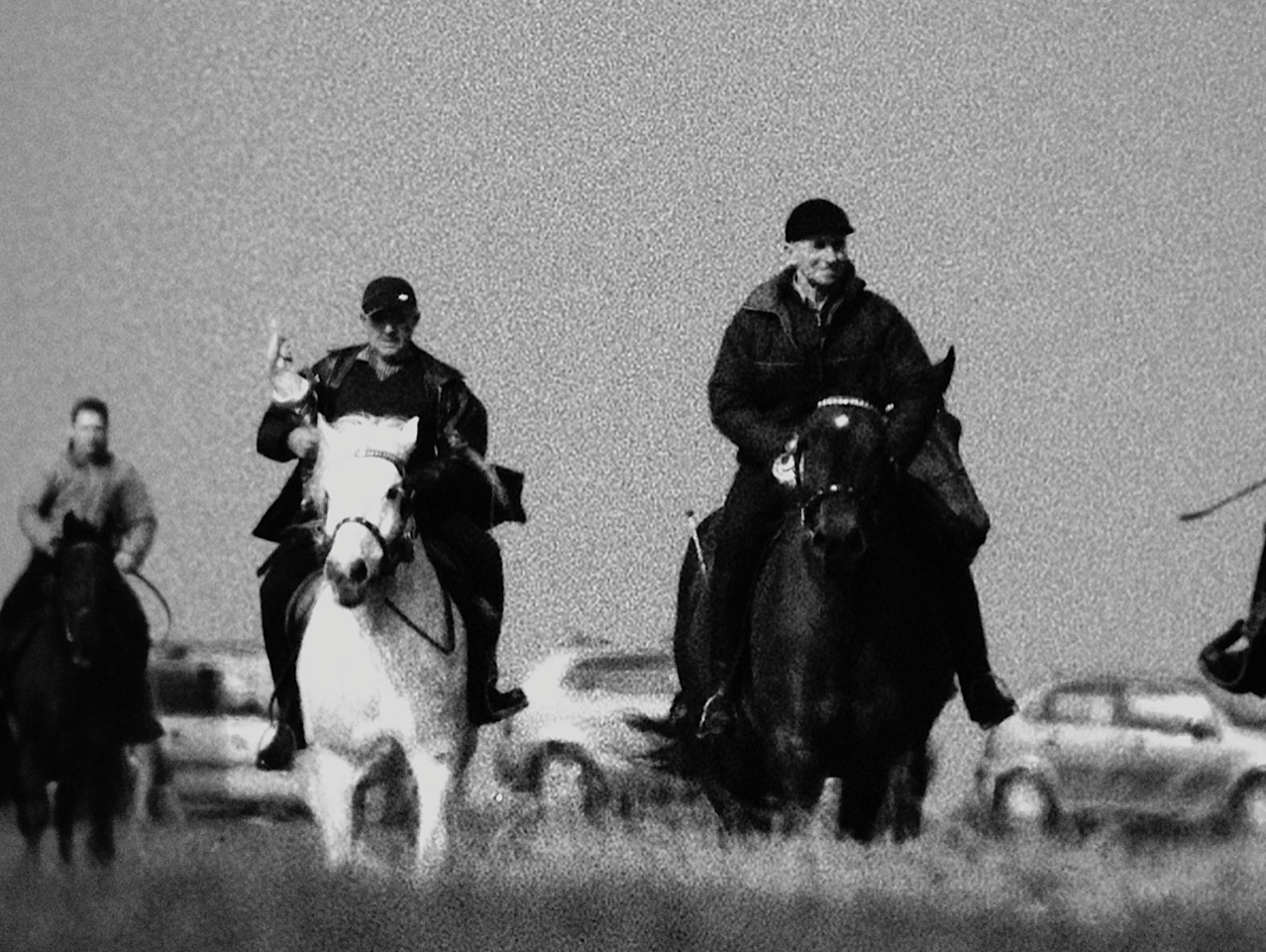 Stills: Horse Rider (Anna Gawlita, Pologne 2018)
---