Kamran Heidari
Iran/République tchèque 2019 – 63'

première suisse


langue/language: perse
sous-titres/subtitles: English
︎ Streaming à la demande
disonible à l'international excepté pour la Corée du Sud et la région MENA
La façon dont il a mené sa vie ne regarde personne. C'est ce que chante le musicien Ebrahim Monsefi, documenté dans une vidéo qui semble annoncer que la fin est proche. L'enregistrement de cette vidéo arrive à la fin d'un film dont l'existence même affirme le contraire, car elle raconte précisément cette vie, qui a été façonnée par son amour de la musique et la perte d'être chers. Tout commence sur le port maritime traditionnellement cosmopolite de Bandar Abbas, dans le sud de l'Iran, situé sur le détroit d'Ormuz. Dès son plus jeune âge, Ebrahim a appris à jouer de la guitare, puis est devenu une star locale en tant qu'auteur-compositeur-interprète, avant de devenir accro à l'héroïne et de mourir en 1997.

Aujourd'hui, ses chansons sont des classiques dans la région. La trame vibrante du film de Kamran Heidari est composée d'images d'archives du défunt musicien, de ses airs mélancoliques et accrocheurs ainsi que de décors de rue d'artistes contemporains. À cela s'ajoutent des reconstitutions de certains moments de sa vie. L'artiste semble entretenir une obsession presque pathologique pour la féminité. Cela peut être lu comme un commentaire sur la vision du monde de la révolution de 1979 mais n'est jamais explicitement mentionné. Plus qu'une biographie, le film est une histoire, qui dresse également le portrait d'une ville fascinante et lumineuse.
How he lived and died is nobody's business, the singer Ebrahim Monsefi sings in a song documented in a video flickering with decay. It comes at the end of a film whose very existence asserts the opposite, because it narrates precisely that life, which was shaped by his love of music and a crash caused by the loss of loved ones. It started in the traditionally cosmopolitan southern Iranian seaport of Bandar Abbas at the Strait of Hormuz. Ebram learned to play the guitar at an early age and became a local star as a singer-songwriter, before he became addicted to heroin and died in 1997.

Today, his songs are popular standards in the region. And catchy melancholy tunes which, in archive footage of Ebram himself and street sets of contemporary performers, become the vibrant framework of Kamran Heidari's film. Added to this are re-stagings of individual stations of his life. And the artist as a spirit whose emerging, almost pathological obsession with femininity can also be read as a comment on the worldview of the never explicitly mentioned Islamic Revolution. Thus, the film is more a parable than a biography, but also the portrait of a fascinating, vibrant city.
︎ Article détaillé sur la plateforme web du Norient


«Monsefi cannot be described in one sentence, one film, or one book. He might breeze into you or not. If he does, you'll feel it – you'll understand his pain and sorrow, humor, lovesickness, or strangeness. If he doesn't, you will be left cold and he will remain ungraspable to you.»
Azin Feizabadi, réalisateur et artist visuel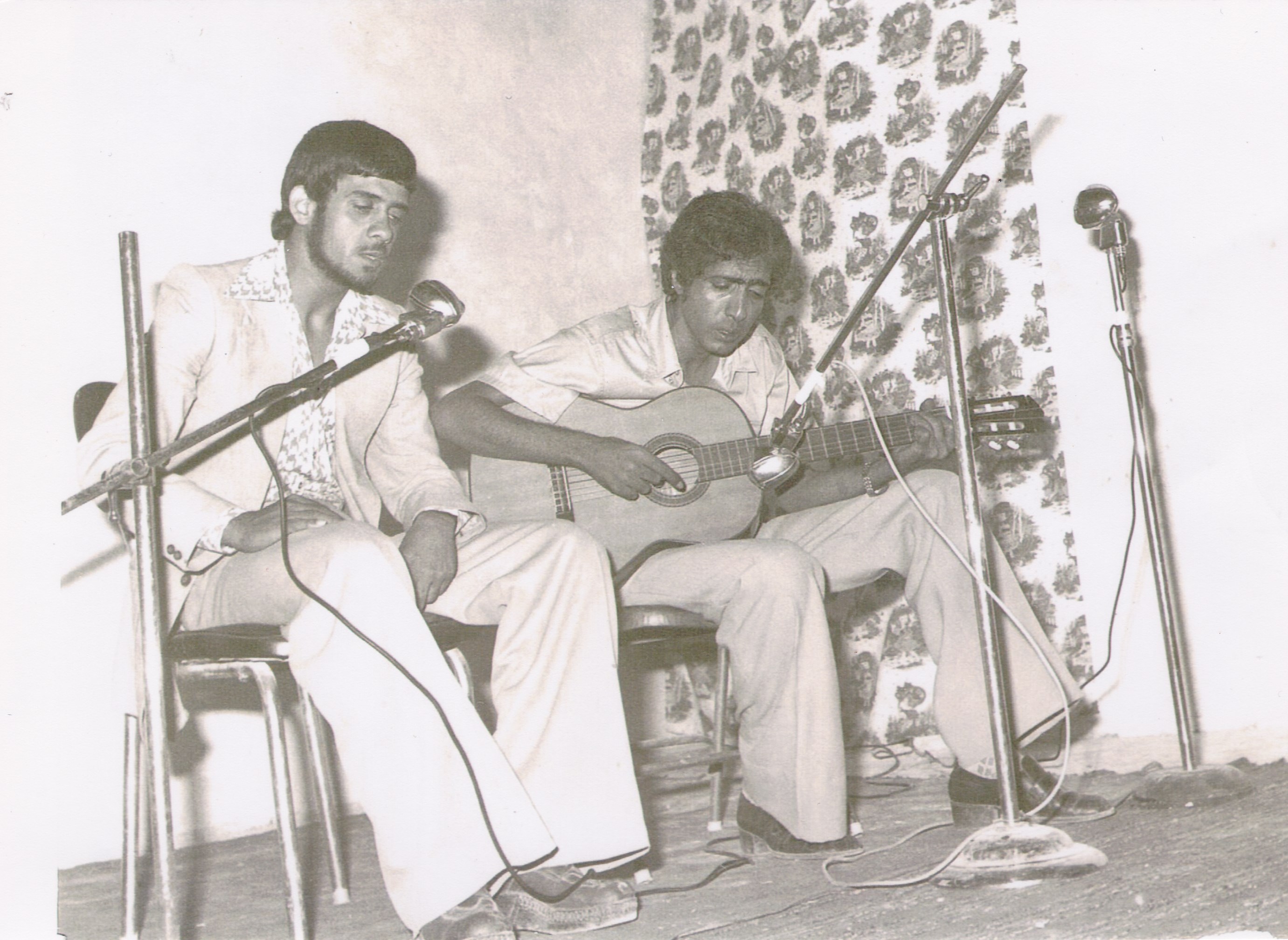 Stills: None of Your Business (Kamran Heidari, Iran/République tchèque 2019)
---